In retail, the shop-in-shop concept is utilized when a brand owner rents space in another business' store and transforms it into a selling area to display its products. Many mono retail chains, such as Nike and Hugo Boss, are dedicated to their lines. However, they have shop-in-shop programs that take up a set amount of room in multiple locations to display and sell their products. This is in addition to their mono-brand or standalone store.
The concept benefits both parties; the mono-brand can have an increased presence in strategic locations without shouldering the cost of a full-fledged physical retail store, while the host retailer can generate revenue by leasing out space and profiting from sales.
This concept is mainly seen in department stores. The shop-in-shop concept aims to introduce a brand or product to new customers and create an exclusive environment that would make potential customers want to return.
A Brief History of the Shop-in-Shop Model
Grocery stores were among the first businesses to use the store-within-a-store concept. To provide a more convenient shopping experience, grocery retailers began integrating pharmacies into their locations.
Many patients would go grocery shopping when it was time to refill their prescriptions, just like many people now go food shopping when they run out of food. This allowed customers to complete all of their shopping in one trip. The shop-in-shop model quickly caught on and began to be used in other industries as well. Today, the shop-in-shop concept is commonly used in the retail industry.
Why Many Brands Are Turning Towards the Shop-In-Shop Concept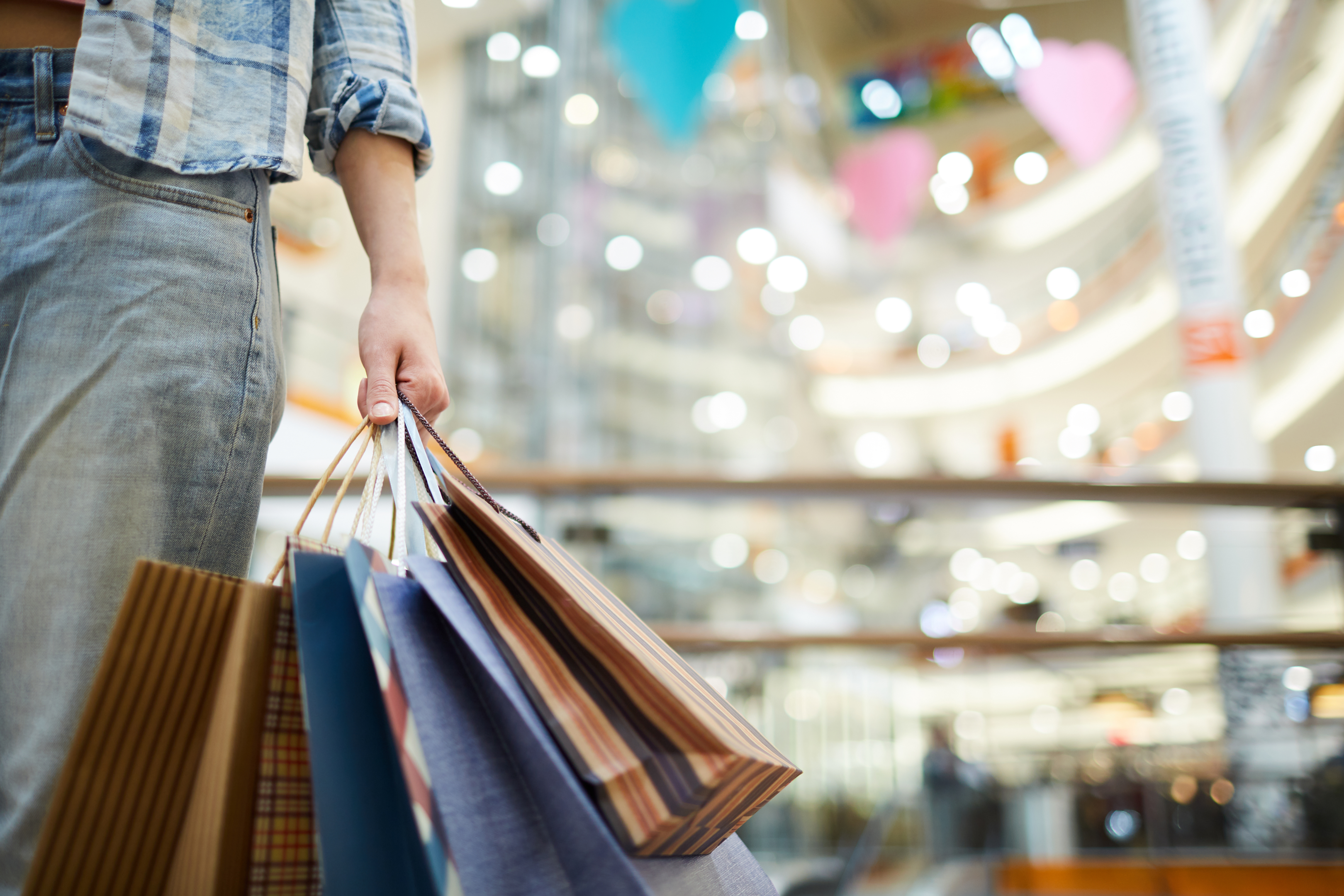 Although the idea of shop-in-a-shop has been around for some time, its popularity is rising. There are a few reasons for this increase in popularity. First is the impact of the coronavirus on the retail business. The current global pandemic has forced many companies to change how they operate, and the retail sector is no different. To survive, many retailers have had to rethink their strategies and develop new ways to reach their customers.
In trying situations, organizations wish to reduce their risk, and shop-in-shop partnerships are one method for stores to accomplish this. Concessions allow the host store to increase its clientele and provide an alternative to a standalone store while lowering the financial strain on both partners.
Shop-in-shops also provide a more efficient approach for companies to expand their real retail presence than starting their stores. Hence, as the world moved toward a post-pandemic normal, this idea became increasingly valuable for brands attempting to use growth in in-person purchasing.
As the impact of the coronavirus epidemic on retail outlets and brand manufacturing diminished, the economic advantages of this idea became even more significant because these concessions are far less expensive than an entire brand store, and retailers could now afford to open in additional locations if they chose to build their business around a shop-in-shop concept. This allowed them to capitalize on market shifts, consumer behavior changes, and brand hype.
These factors have played a significant role in the growth of the shop-in-shop concept in recent years, and they are likely to continue to do so in the future.
More Benefits of Store-in-a-Store Partnerships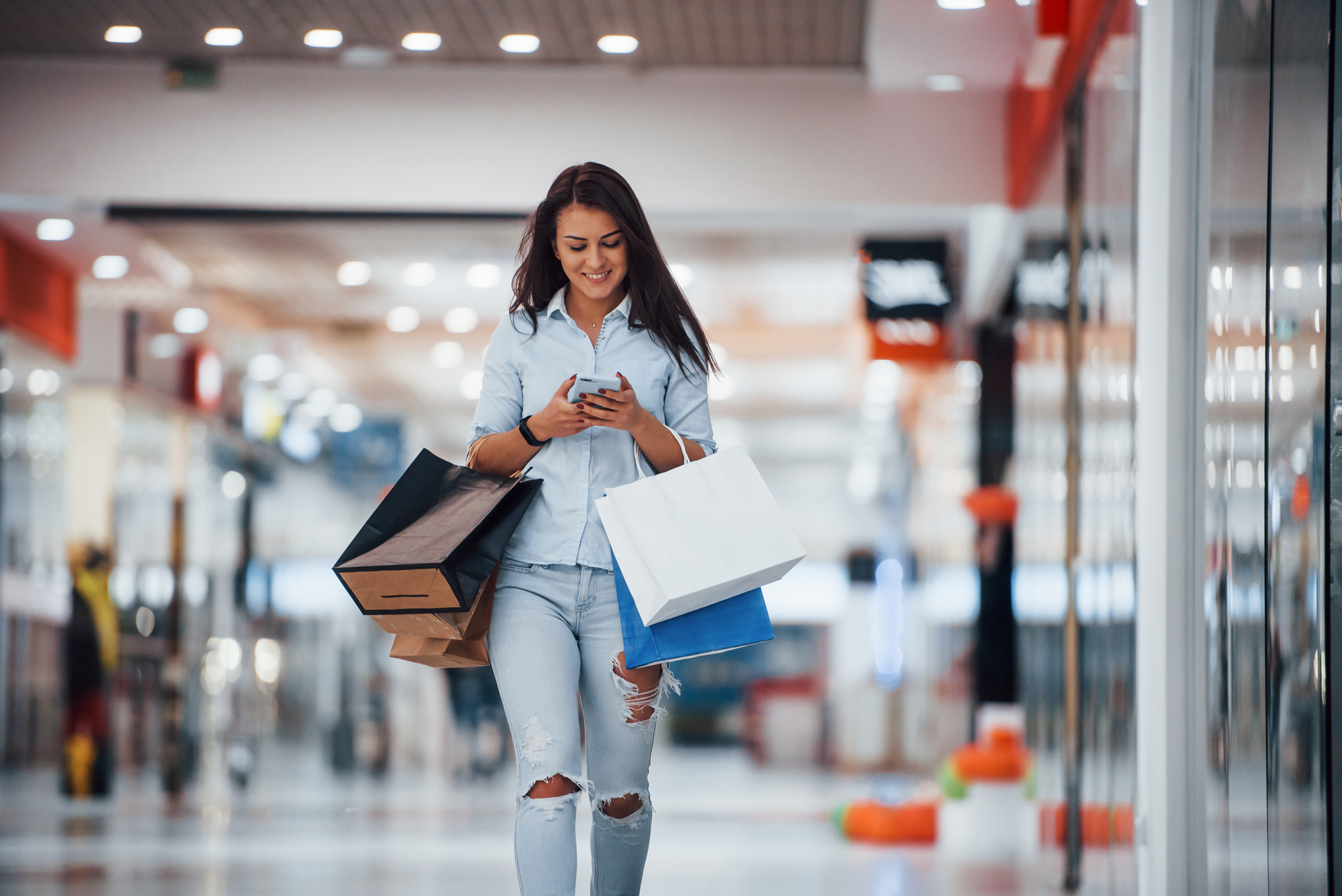 Brand owners are leveraging the shop-in-shop concept to reach customers more directly, with brick and mortar stores allowing them to make a clear brand and price statement at the point of purchase. Here are a few of the significant benefits that make the agreements a no-brainer:
It Broadens a Store's Selection
This plan injects new life into a major chain store by allowing these specialized businesses to operate in a leased location. The store can offer its customers a more comprehensive selection of goods and services without maintaining the inventory. This can be an excellent way for a store to try out new products or services without making a significant commitment.
It Increases Foot Traffic
The shop-in-shop arrangement turns retail stores into attractions and drives foot traffic into the larger retailer's store. This can lead to increased sales for the host store, as well as for the smaller business.
However, this is not limited to physical stores' footfall; it also includes internet traffic. Many shop-in-shop collaborations now include the partner brand's goods on the host retailer's website. For example, many of these major retailers, such as Target and Walmart, have a significant brand presence and draw on internet traffic, allowing their partners to target a larger audience.
It Helps Brands Make a Bigger Impact
For many small businesses, partnering with a major retailer is their best chance of reaching a wider audience. This relationship can help them get their products in front of more people and grow their brand.
They May be Used as Pop-up Shops
Specialty shops are the perfect place to "pop up" your product. They're able and willing not only to invest in showcasing products but also in creating excitement around them. This makes them ideal for brand pop-up shops.
It is Convenient for Shoppers
With the shop-in-shops arrangement, shoppers can find everything they need in one place. This convenience can lead to increased sales for retailers and brand manufacturers.
Perfect for Online Retailers
With a store within a store experience, online merchants can test out a brick-and-mortar store. This is perfect for online retailers who want to see how their products would perform in a physical space. It also allows these businesses to get feedback from customers in person.
It's Makes it Easier to Experiment with a New Zone
Opening a shop-in-shop is a low-risk way to test the market and see if your goods sell in the area. It's a good idea to start small and gradually expand your operations as you see fit. As you get farther along, keep an eye on client behavior to determine and address the question of whether the store's location is relevant to customers' requirements.
In summary, there are many benefits for both retailers and brands when they enter into a shop-in-shop collaboration. These relationships can help businesses grow their brand, reach a wider audience, and increase foot traffic and sales. If you are a retailer or brand owner, consider partnering with another business to take advantage of these benefits.
Choosing the Right Host Retailer for Shop-in-Shop Experience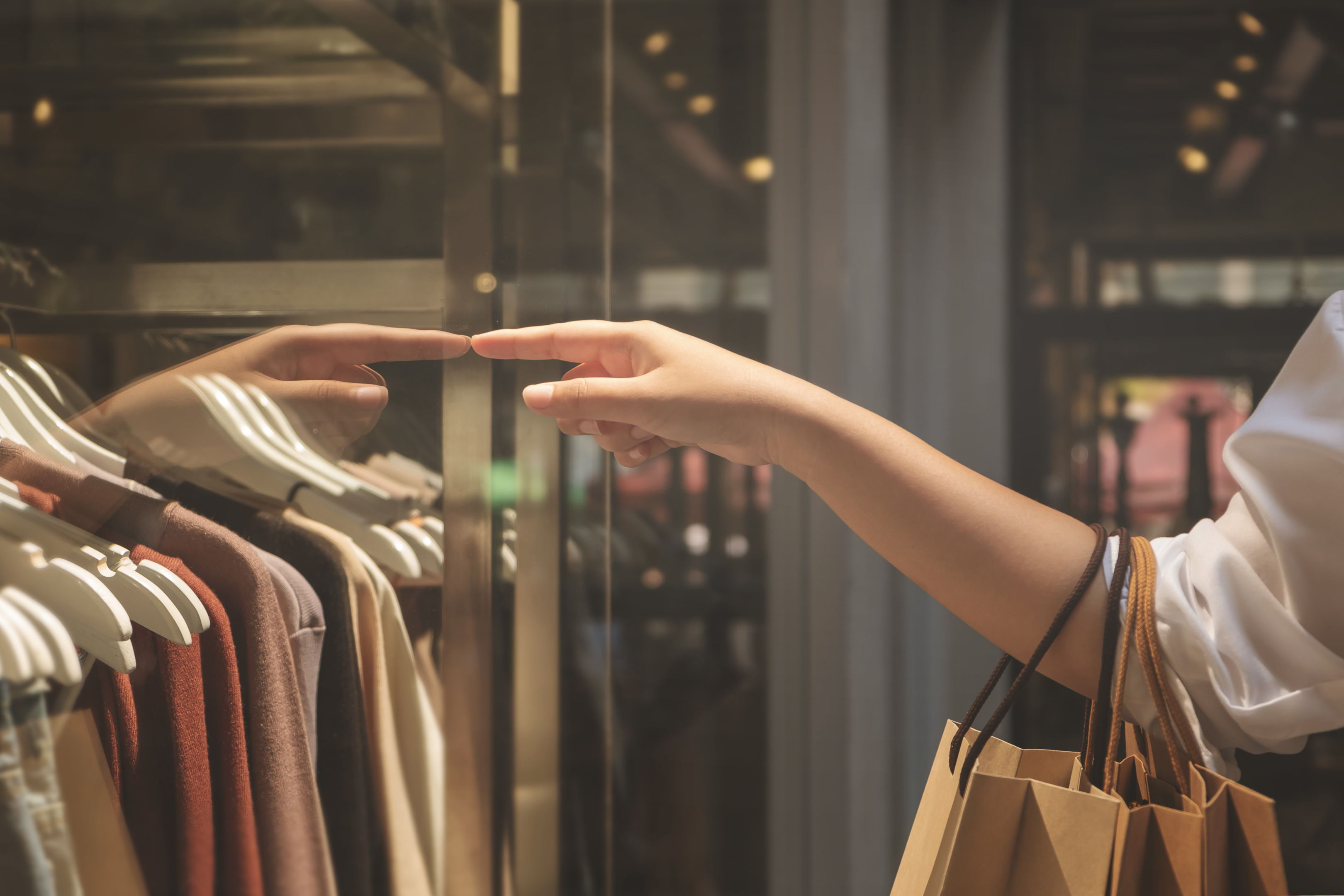 You can focus your efforts on building a pop-in store, putting up displays, and making your place stand out. However, if the host's brand isn't a good fit, you will lose out on potential customers and your time and resources. The Shop-in-Shop arrangement should be a good match for both the retailer and the host. Here are a few things to think about while evaluating your alternatives:
Shared values: There should be some natural connection or affinity between your two brands. For example, you may look for a host that supports the same environmental principles as your brand.
Business goals: Make sure that the retailer's goals align with what the host wants to achieve with their space. There shouldn't be any conflicting objectives.
Audience Goals: You both should have a similar target audience and customers. If the host retailer is trying to reach a different audience than your brand, it's probably not the best match. Such demographics often determine audience compatibility as age, gender, income, etc. Make sure your brand's target market matches the host retailer's in this wise.
Is the Store-Within-a-Store Model the Future of Retail?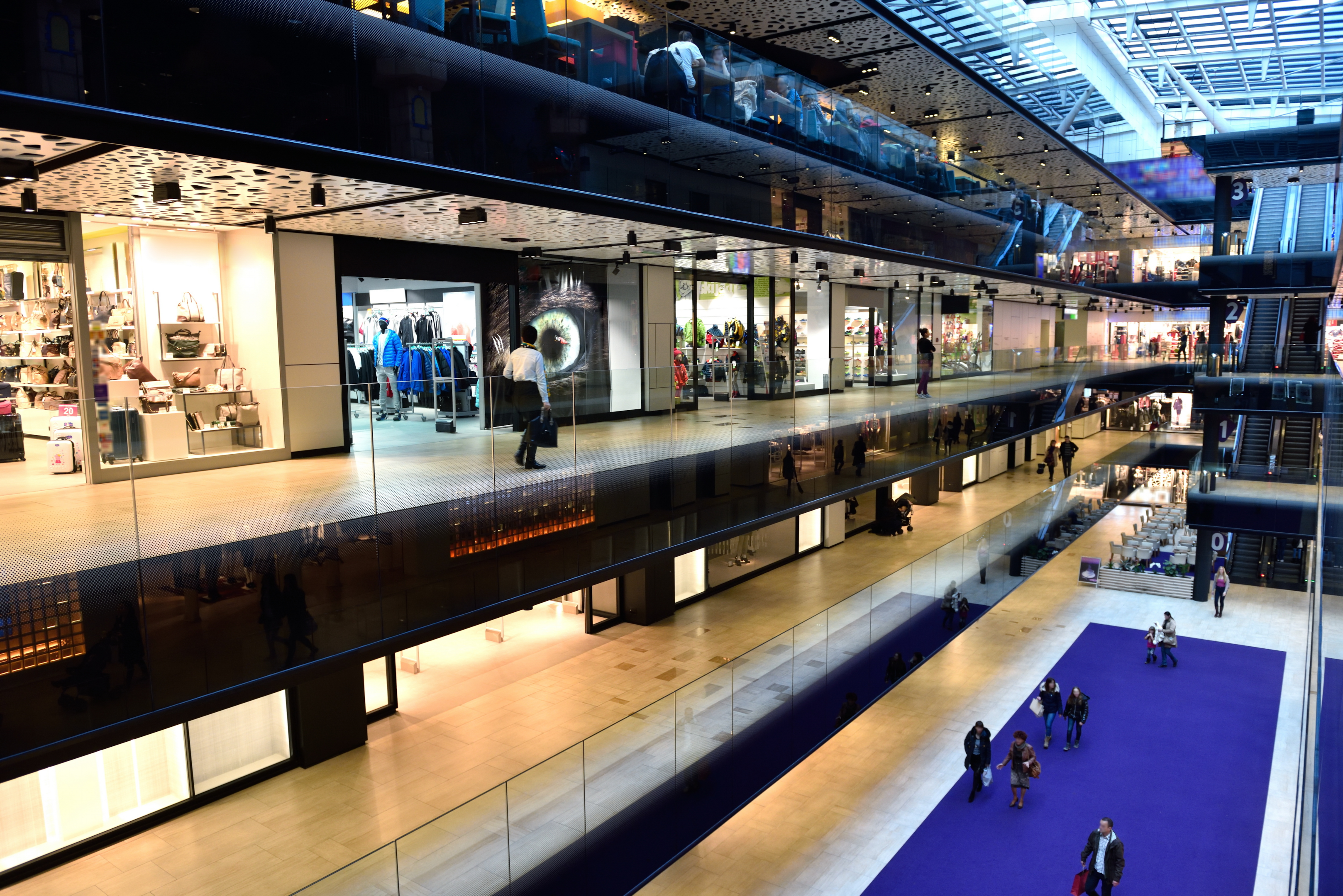 Store-within-a-store shopping, also known as experiential retail, is far from a passing trend; it's part of a new generation of consumer shopping. These in-store kiosks offer clients more than simply merchandise. They provide people with meaningful experiences they can't get when purchasing online.
There are several reasons for the growing popularity of experiential retail. Still, one of the most important is that it allows brand manufacturers to connect with consumers on an emotional level. In the age of online shopping, it can be challenging for brands to create that personal connection with shoppers. An in-store shop allows brands to reach out and connect with consumers in a retail space in a way that is authentic and personal.
In addition, this model's flexibility allows retail outlets and big-box retailers to service various market segments, provide a more pleasant shopping experience, and introduce new and unique items. No matter how you look at it, this is a win-win situation for brand producers, retail businesses, and consumers alike! This is why this model may be considered the future of retail.
Setting Up Shop-in-Shop Models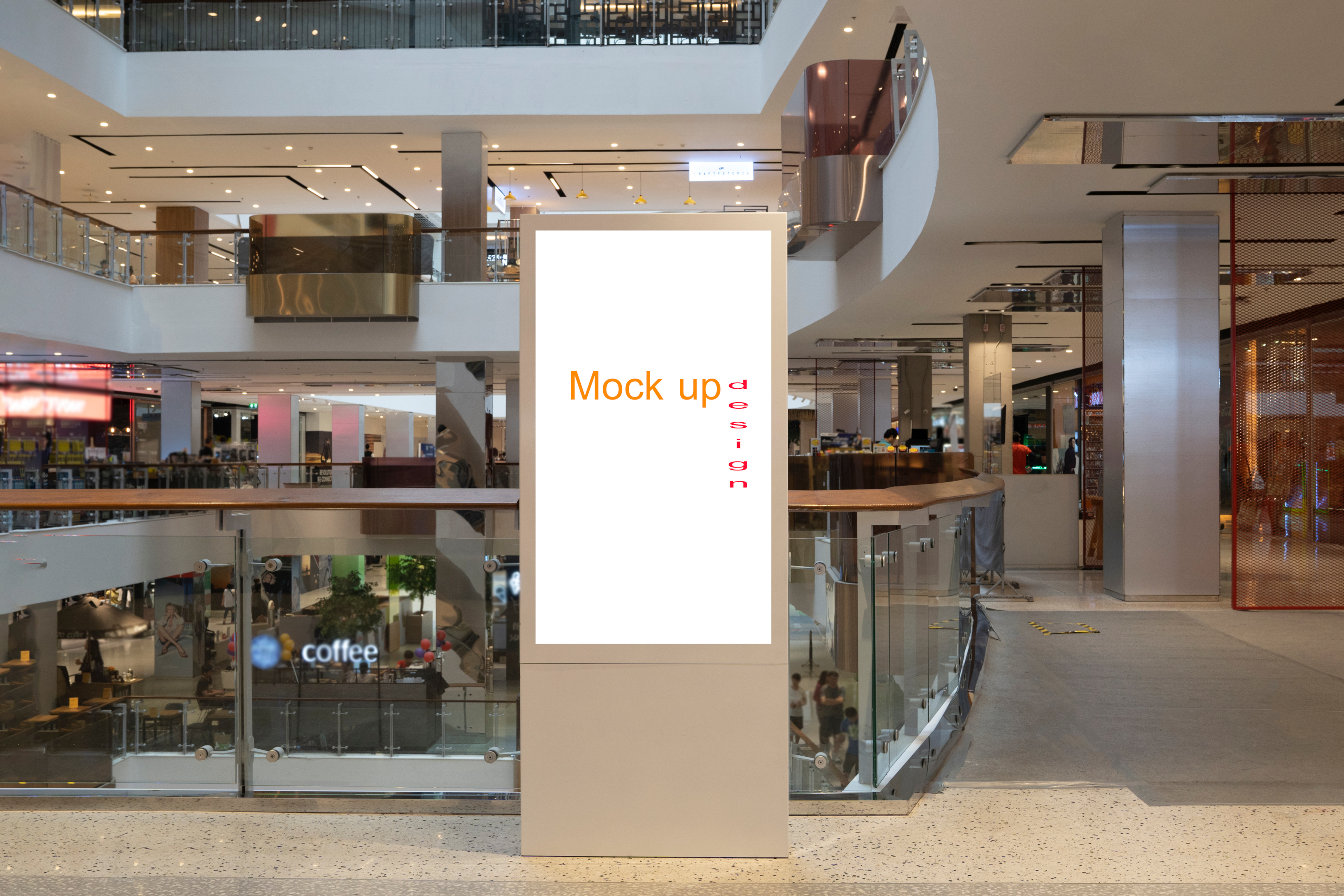 Your brand requires a captivating store atmosphere to capture customers' attention and establish your local market. Creating a custom store display is an important way to achieve this. This is precisely why many people are looking to utilize expert designs from companies like Felbro Displays for store-in-store or shop-in-shop.
With a Felbro Displays' in Shop, you may construct an exclusive and compelling sales space as an attractive focal point for your consumers. We've developed this concept from the bottom up, based on our extensive expertise in retail. Hence, we understand what it takes to create an impactful store display that wows customers and boosts sales.
Our team of seasoned retail design professionals will partner with you to create a custom store display tailored to your brand identity, products, and target market. We'll ensure that your shop-in-shop is highly visible, engaging, and effective at driving sales. The Felbro Displays is the product of more than 70 years of experience in one-of-a-kind design and manufacturing for all facets of retail product presentation. Here are a few reasons why Felbro Displays should be your first choice for in-store marketing designs:
Experience
Felbro Displays has considerable expertise in building shop-in-shop concepts for customers in different marketplaces. Our experience allows us to evaluate your ideas and assist your firm in creating a concept that captures the attention of its target market and increases sales over time.
Versatility
We have worked with all sorts of permanent materials in the making of presenting products. Wood, plastic, glass, printing, and electronics are some examples. As a result, your in-store marketing strategy will never be limited to just one option. There are no restrictions on what we may develop to suit your needs.
Logistics
Our in-house design and manufacturing capabilities allow us to offer you a one-stop solution for all your shop-in-shop needs. We'll take care of everything from the initial design to the final installation so that you can focus on running your business.
Customization
We understand that each brand is unique, so we offer fully customized in-store marketing solutions. We'll work with you to create a shop-in-shop concept that aligns with your brand identity and merchandise.
Cost-Effectiveness
We understand what it takes to build a shop-in-shop from the bottom up. We have the financial understanding necessary to guarantee that you will save money in the long run while establishing your business presence in the community.
Testimonials
We've worked with hundreds of businesses to design shop-in-shop ideas, and we've seen excellent outcomes as a result of our efforts. You may talk with our team directly to learn more about some of the ideas we created for customers.
Our staff at Felbro Displays can assist you in creating the ideal shop for your brand and its consumers in a shop-in-shop setting. Contact us now to learn more about our firm and the design services we provide.