It's easy to feel overwhelmed when faced with the task of selecting a retail display for your business. Thinking through your goals, particularly in terms of safety, is essential before beginning a project in the retail industry. By carefully considering your requirements, you can better plan how to approach the task of retail management. There's a better chance of success, and the process is more likely to go smoothly.
One of the professionals that can help you out with your project is a display safety expert. Here are some of the most common questions a retail safety expert will ask before beginning a project.
What is Your Preferred Quantity and Price Range?
Although this is a simple question, the answer is not always that clear. Brands usually don't have a firm budget or set number of units in mind when they first get in touch with retail display experts to inquire about their options.
A custom display company can explain the financial benefits of bulk orders, how to get the most value out of your budget, and provide advice on finding the best deal among similar products. Because of this, it is important to have a rough estimate of both the budget and the number of units you need.
You can find out how much other displays like yours cost by requesting examples from your display provider. Make sure the retail display design you're checking is comparable to what you had in mind by requesting specifics like size, materials used, quantities stated, and more. Doing a price check against similar displays is a quick method to acquire a ballpark estimate for your own. You can then use this information when asked by the premises safety expert.
Approximately How Long Will the Retail Display Be On Show for Customers?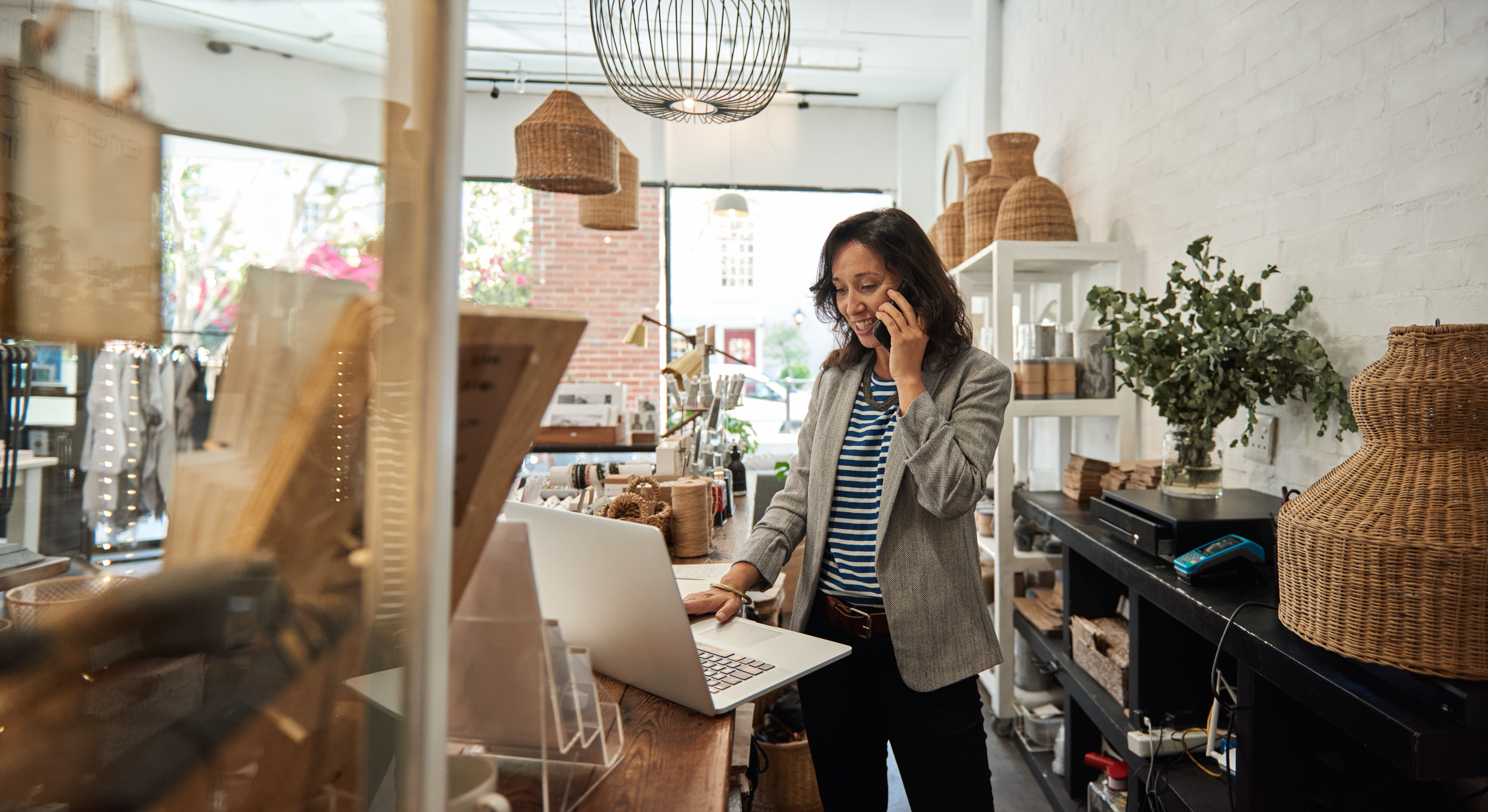 The retail safety expert will try to figure out if the display is meant to be short-term, medium-term, or long-term. The length of time a retail display stays up is only as good as how long a store has promised to promote your brand on that shelf or floor space. How long the retail display will be on show will determine the type of materials that can be used to construct it.
Short-Term Displays
Temporary displays often stay in place for one to three months. Since their location is temporary, the displays are often composed of thin plastic or corrugated cardboard, which are inexpensive but wear down quickly.
Medium-Term Displays
Semi-permanent displays are those that are up for at least three months but no more than one year. The displays are often made of styrene or a heavier corrugated sheet with a protective covering.
Long-Term Displays
Last but not least, long-term displays stay up for a year or longer. This means they'll have to hold up heavy use and handling. Plastic, wood, or powder-coated metal are all good options for this type of display because of their durability.
Where Will the Display Be Installed, and Are Numerous Locations Being Considered?
Knowing the retail location where you plan to put your display will help the store safety expert make recommendations. There is rarely a universally applicable display solution for retail operations, even for franchises, because no two stores have the same size or set of resources.
In addition, knowing where the display will be placed in the retail store is crucial for determining the best place to plug in the power supply. This will help with planning how to hide cables.
Particular stores might also have their own building codes and requirements, which may affect how long it takes to make the display and what kind of materials are used. Additionally, if the customer safety expert is aware that the display is intended for a certain retailer, they will likely consider the store design and décor and properly estimate things like minimum finish levels for the display.
Have You Determined What Materials You Will Need For Retail Safety?
To choose the best retail display for your business, you need to give some thought to your preferred materials in advance. Although expertise in materials is not required, you should have some understanding of which ones you like. While it's important for displays to look good, brands should also consider whether any specialized materials are required to deliver the intended brand experience to customers.
You can't choose the best building materials for a display without first understanding its functional requirements. Whether or not the retail display has interactive components, especially if those parts need power, will be a key factor in the materials needed.
Take note that some items will take longer to acquire than others due to supply limitations. This will delay the schedule for installing those fixtures. Talking to a retail display expert about these things before you start production will help your overall schedule and budget.
Do You Plan On Powering Your Retail Display?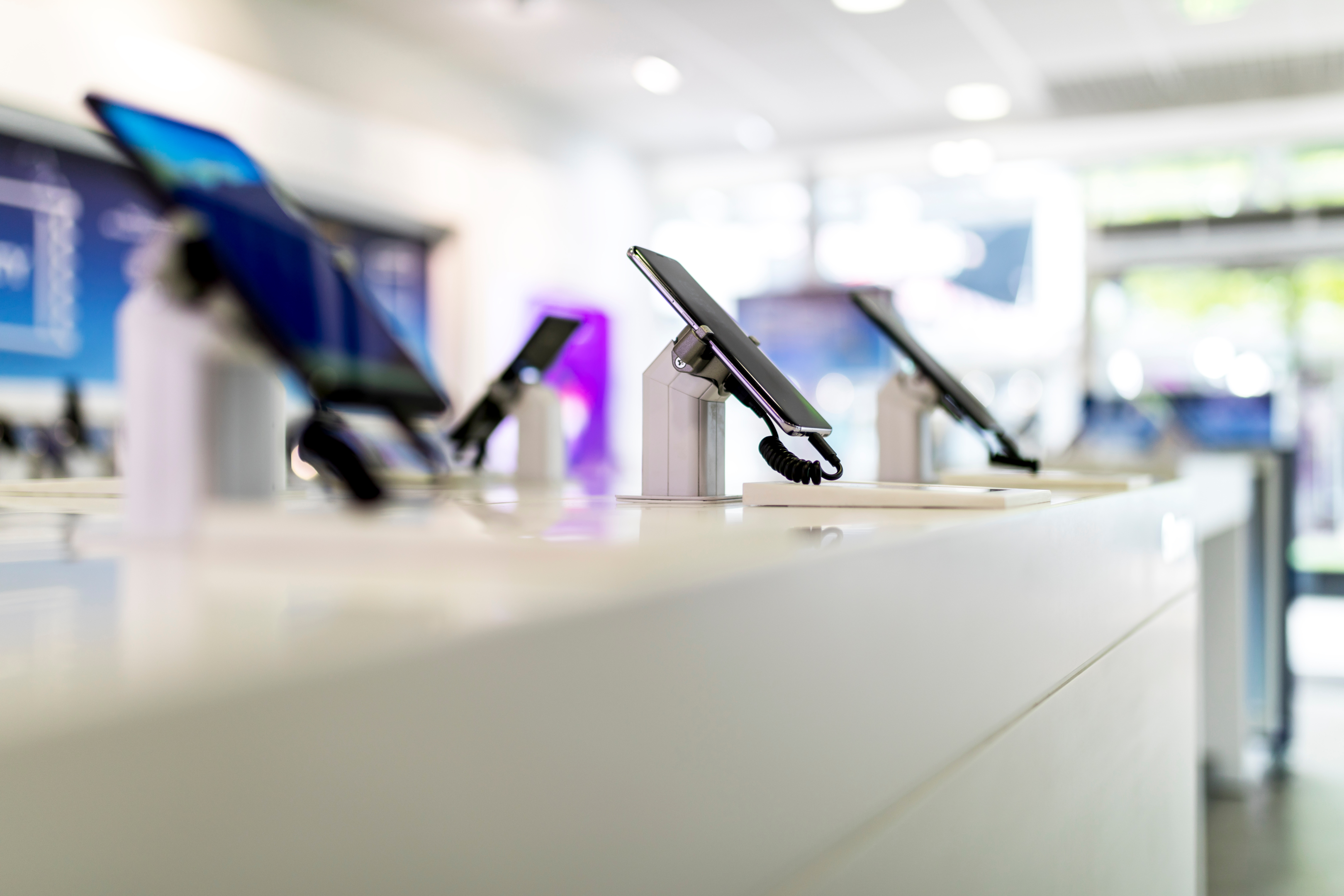 When incorporating electronic components into retail displays, safety and security must always come first. This is why Underwriters Laboratories (UL) certification is so crucial.
However, using only UL-approved components isn't a foolproof solution. To guarantee that the powered display as a whole complies with UL standards, it will need to be tested independently regardless of whether or not its individual components are approved. Although UL certification isn't required for the installation of all powered displays, it may be necessary for some locations.
A retail display safety specialist will likely ask about power because of the need for UL certification. There are other considerations than safety. It's better to have a clear understanding of these certification prerequisites early, as they will affect both the timetable and the budget.
Will the Retail Displays Be Competing With Those of a Rival Business?
It might seem odd at first for a retail display safety specialist to inquire about the brands that compete with a client. Why would it help to know how competing brands are presenting their products in stores?
When releasing a new product into a market where there are already established competitors, it's imperative that the launching brand be aware of the strategies used by competitors. In the retail industry, no single brand exists in isolation.
On the sales floor, your product will probably be displayed alongside those of competing brands. Displays that draw in customers, keep them interested, and explain what makes your product superior to the competition can increase sales significantly.
However, having the most expensive and technologically advanced display is not always the best option. Instead, it is more important to leave a good impression on prospective customers and get the most out of that fixture for the business.
How Big is the Store?
When first conceptualizing a display, size is a crucial factor to consider. Since most stores prioritize revenue per square foot, it's usually best to minimize the footprint of your display as much as possible. Giving the retail display expert some broad or maximum dimensions to work with will speed up the design process for everyone involved.
When selling brands, some retailers have more room than others to display products. Other stores with varying inventory levels will stock varying selections of merchandise at each of their locations. Consequently, while a large display may be suitable for some locations, a counter unit may provide the only feasible option for establishments with lower traffic. If the fixture in question is electronic, the safety expert will need to know exactly where in the building the display will be installed.
What is the Maximum Number of Customers the Store Can Accommodate, and How Many Employees/Staff Members Does the Store Have?
Customers can easily injure themselves by tripping or being struck by falling items. In addition, workplace accidents can happen, including while reaching for faraway objects. This is why it's crucial to ensure the safety of your customers, staff, and your stock on the sales floor by taking care of the human factors.
Having a well-thought-out layout or floor plan is the first step. Take all precautions necessary to ensure the safety of your customers and the success of your business by optimizing the use of the available space. Aisles should be broad enough for not just two persons to pass comfortably side by side, but also the shopping carts they'll be using.
Maintain a safe distance between displays and foot traffic zones. Put them where customers can view them but far enough so that they are not able to touch the display. If you do this, the display is less likely to get damaged. If the workplace safety expert is aware that the display will be placed in a high-traffic area, they may put in extra effort to find a way to minimize the size of the display.
Final Thoughts
It can be intimidating to take that first step into the exciting world of retail display. If you're going to be calling a retail display safety expert for the first time, it'll help a great deal if you have a firm grasp on the concepts discussed in this article. Once you know the answers to all these questions, your business is well on its way to making an in-store presence that stands out and is easy to remember.
If you need any help, FELBRO Displays is the company to call. Trusted by businesses everywhere, our retail display safety experts will help your company stand out to customers while keeping them safe.
Call us at (800) 7-FELBRO or email us at info@felbroddisplays.com. To read more of our content visit our Blog page or visit our Facebook page.